The day's before daylight determination it rained, rained, rained all day today. My (we're) not doing a any bonified bottom line farming thing today, Fillip and I did took to holing up in the shop cleaning and inspecting heavy engine parts for the Greenee truck rebuild. So, as long as it's rained all day and I've gotten behind with so many recent social functions I'm about to take an hour or two this very evening and try to make a few amends. So, again, I'm going to take a few steps backward and 'splain a few pictures involving a few of my Shorthorn country environments. 1st picture, a snap of some of the 2012 up and coming replacements, steers, and bulls; as the individual cases may warrant to be.
2nd picture, The end result of some now'n'then rainy day tinkering.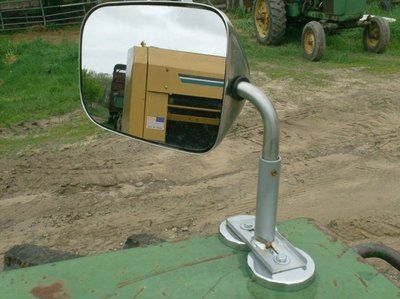 3rd picture, had to sadly conduct this funeral plus a couple others. She was a good old girl giving us many healthy calves. The new born calf she's left us with this Spring, his care and feeding has been taken up by another cow who had just lost her newborn.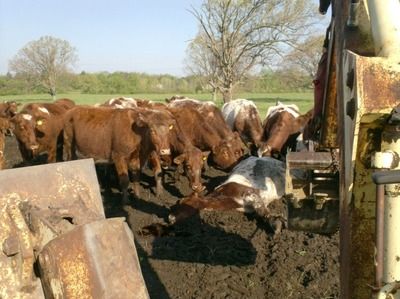 4th picture, While riding fence caught sight and snap the cow on the left busily watt-to-sing scratching her rump against the thorns a multi-floral-rose.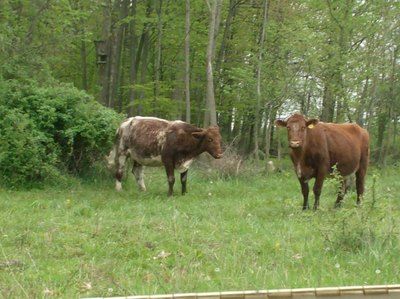 5th picture, here I am cutting our first haying harvest this haying season, between Spring rains. Since this cut, this hay had been baled and wrapped. So my only confession's involvement concludes I've been very busy. Rainbows Fernan