Take all these guy's holding down Frieda's modified frying pan for instance. Both of then getting the clap. Every step I they took turns going "ker clap!" :ker Clap!" Pizzed off, I want to see'em make tracks out of the land file. And, the pan? To many skilletings it's more liking a wok with a handle on it than the cast iron it had started out to be.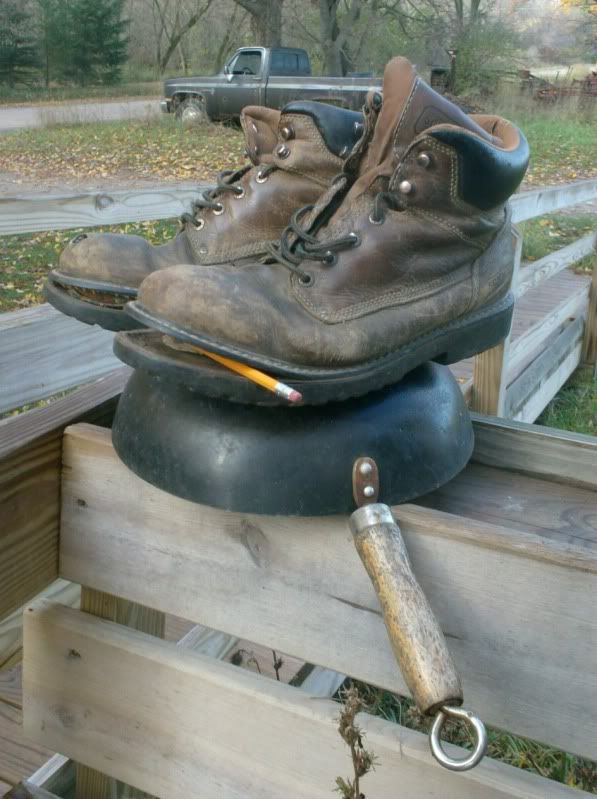 Then there were these very fat impressionable tracks pressed in the sand in front of the shop. Hmm, who's were they? I celled Ray, to hear if he knew anything about them. Nope! He knew nothing, but he did tell me he'd be home shortly. Instead of worrying about nothing I was sure of one way or another I set about fixing fences. By and By he finally showed. He found out who they were. Oddly enough they were the Spring yearling heifers. Working on fence I passed them without even seeing them grazing between the bales stored in his hay-yard. The young'ones found, I also found they had been out out and had come back home where they belonged. All the fences fixed and the naughty girls contained we all finally got around to accomplishing somethings in the shop.Ray and Tom worked on rebuilding again another savagely terrorized hay ring to be put out again to await the riggers of all the pushing and shoving it'll endure ubtil it is crushed again.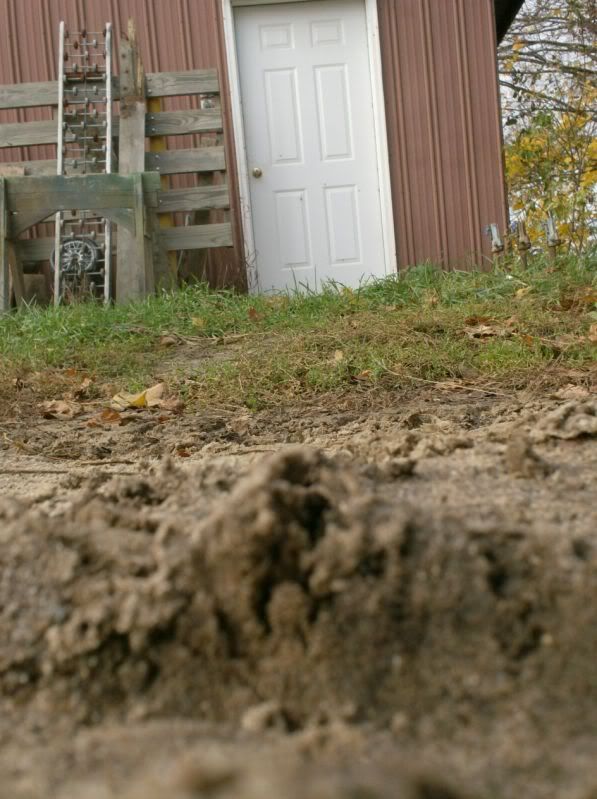 While checking fences I come across this mess. SOB! Some friendly had put up and instant tree stand, trimmed some branches off the trees to improve his field of shooting view. I'm going to question him about this. I don't think I should be expected to clean up after the farm's granted hospitality. The trimings are partially laying in the hay field. I'm burning……..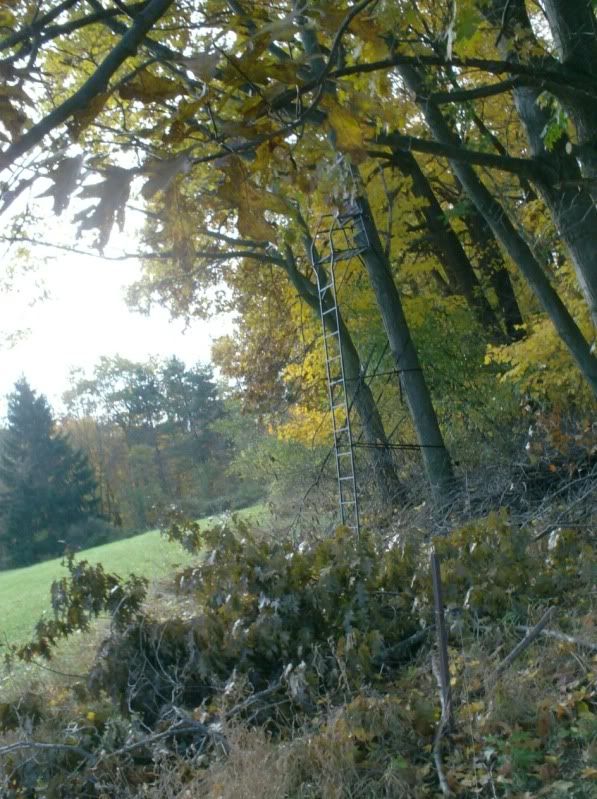 Seeing this on my way home I found free enterprise is alive and well. Neighbors up and down both sides this road have been raising to much produce in their gardens and putting their garden vegetables out to the roads side for free choice passers-by! The stuff: squash, tomatoes, beans, cucumbers, my passing on the era corn; I'd brought home that was fresh yummy.
The tractor, an older model Oliver that runs like a top under original paint.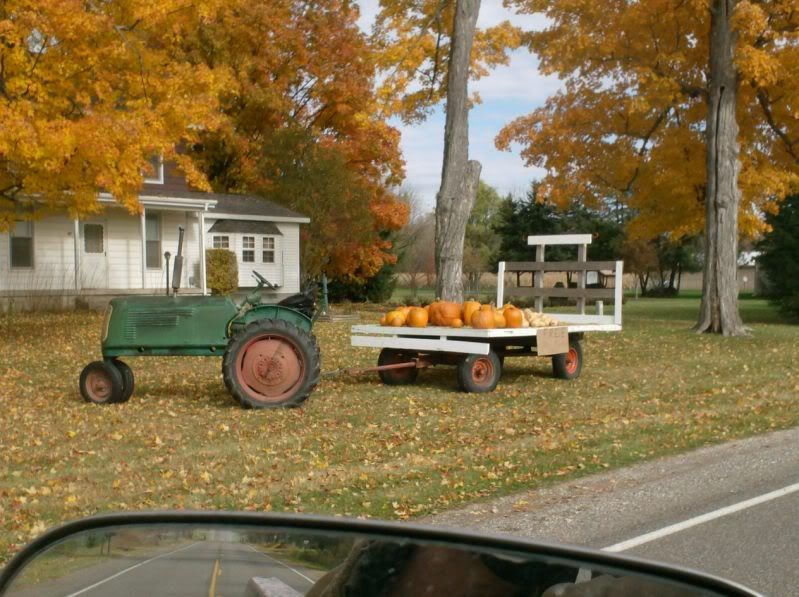 It's been good being alive, but checking the troops (setting the limits) as to how much may physically do anymore is becoming more difficult every day. I wonder how many times I must repeat myself before they get the message? BGKC.
Fernan