Our neighborhood colors a couple days ago.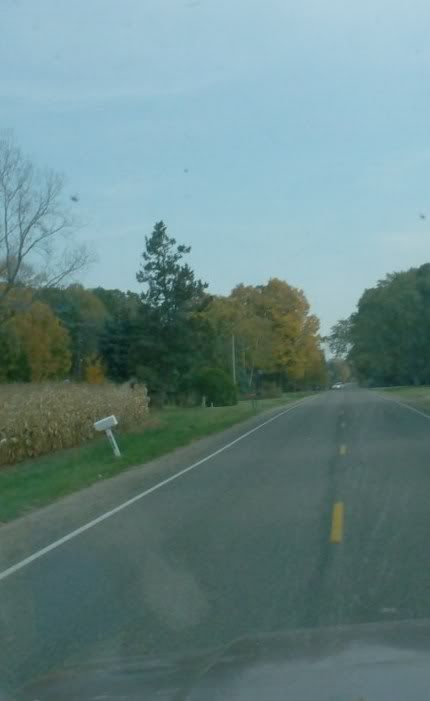 Taking a bale off trailer. (last haying for the season.)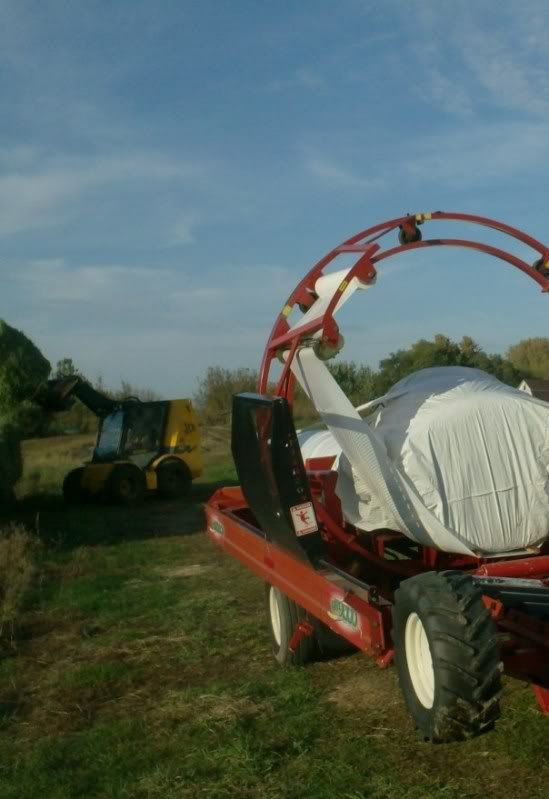 Loading bale into wrapper.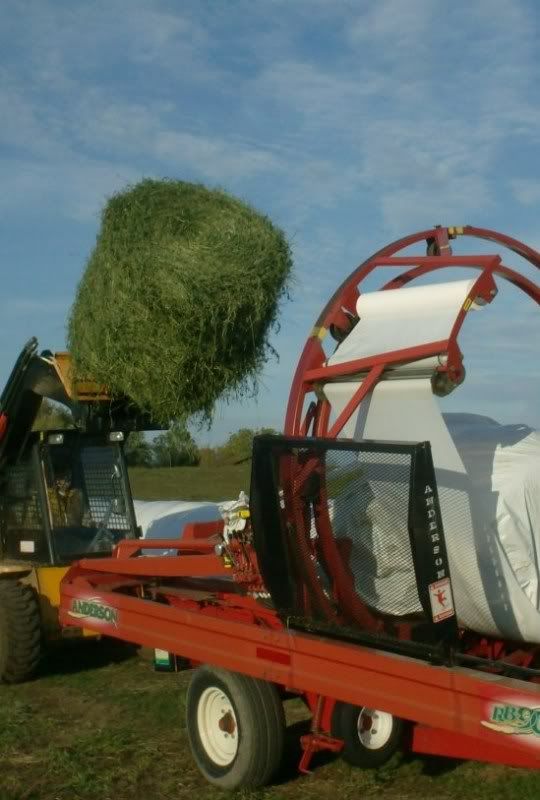 Bales coming thru the wrapper.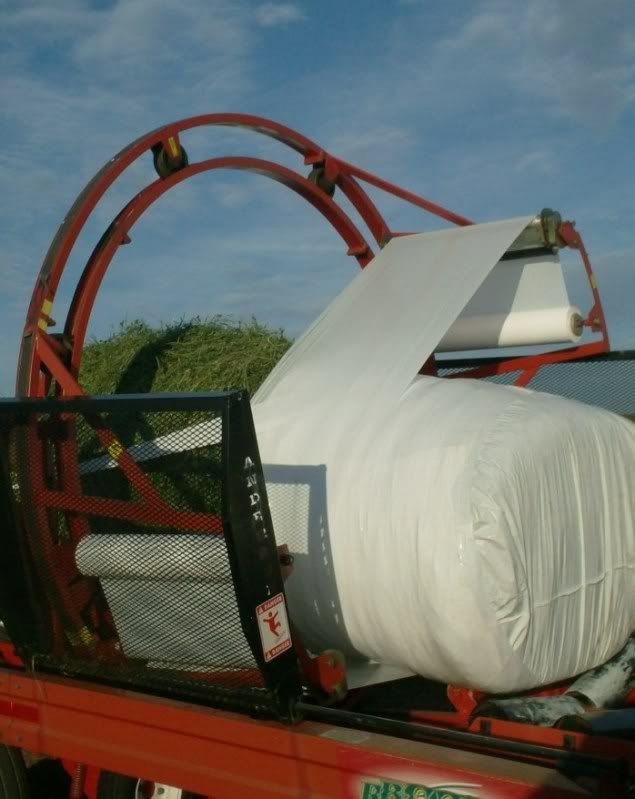 My refilling handier qt bottles out of the bigger 5gal can.
Spare wheels, bother of them components welded together. The top rim's been cleaned and has a like new tire on it for a spare tire.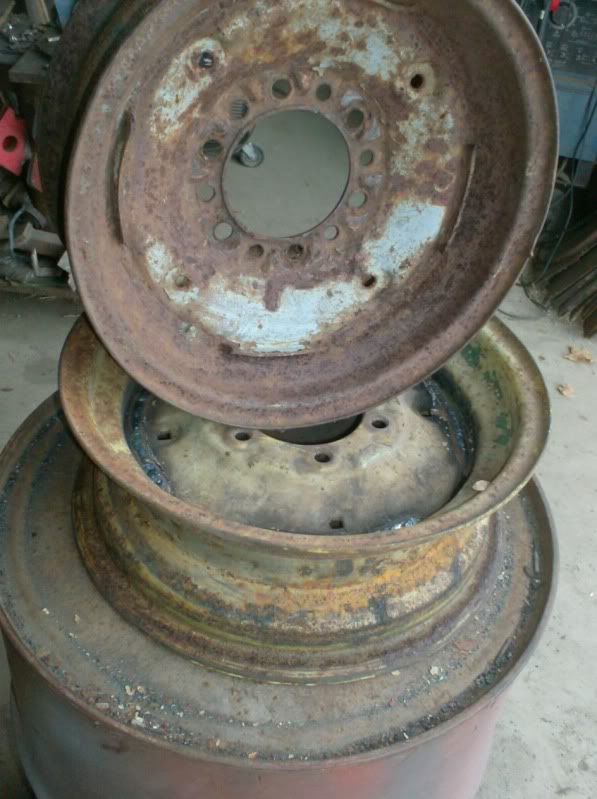 I'll give with some senseless gab later today.
Fernan