….Betty. You're missed in Shorthorn country.. Is there Anything I may send to make your convalescing easier: snowshoes, cross country skis, a toboggan or sled, how about an inspirational image my last nurse. So Bee getting well soon.
Signed Fernan and Frieda.
~~~~~~~~~~~~
Been a bummer day. Didn't get much of anything done. Seems I spent all day looking for something. Worked on tenant house furnace, still isn't working. Needs one more part I either find where I had parked spares tomorrow or purchase another one Monday.
I set up to transfer motor oil into one quart cans. Found I had put unfamiliar fluid in a can what wasn't motor oil my failing to mark the tub. Not knowing what the stuff is may use it for water proofing trailer and wagon decks. Did eventually find a new unopened tub of motor oil. (relieved)
~~~~~~~~~~~~
This is some of our color I enjoyed while riding fences a couple days ago.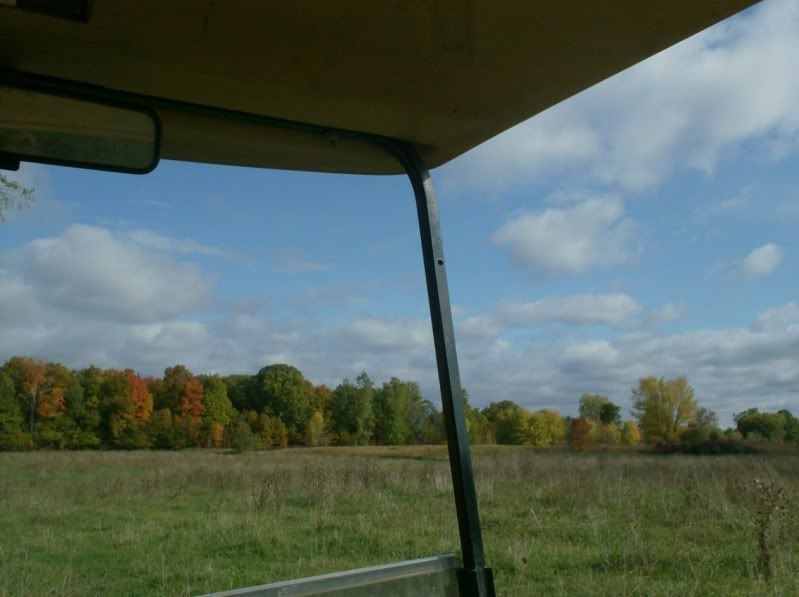 ~~~~~~~~~~~~
Gosh, I've just got to cover some misery going on's. For openers I found it milk curdling in the least and then it had gotten creamed. I found Russia had been mentioned a couple times. And thinking about that Russia ain't something all that big to worry about. Trying to face Russia's a long ways off excepting for the former governor of Alaska.
Snoops and Facebook were mentioned. I've given up on those two places again. I can't figure them out?
Oh my seems there's gardener well supplied with two wagon loads of un-giveaway able squashes. The dog was found to have loose stools. The mister had to tighten up when the dog got priority care first. I wonder if that sort of second fiddling parallels guitar strumming. Butt alas mister gets rescheduled. For all the monies spent on the girl I'm surprised the bitch weren't signed up with blue cross. Nobody need know this female's Doctor is a hounding specialist.
BGKC.
Fernan