I guy may have the damnest good time in the most unusual places. Places unknown for their deeper entertainment quality. My day started with my having unwire a couple lower element water heater disconnections. Into it I gets a call from Handy. He needs ride to pick-up and have filled a prescription for his son. I asked him for a few minutes time and I'd pick him up. Illnesses get my immediate attention in my neighborhood. On down the road I asked him to remind me I having to pick-up some electrical tape on our way back passing the shop, when we'd returning via another direction. In our travels while Handy waited on son's prescription filling I picked up a few things and more.
I don't know how many times I looked for Frieda's wanted grated parmesan cheese? I've been unable to find either an economical generic or store brand, my refusing to pay the fancy name brand price. Seeing the store manger coming my way I indicated I wanted a word with him. In all honesty I was going to get my way about the forever missing cheese matter once and for all. "Where's the store brand grated parmesan cheese?" I had nicely asked. He answered me with perfect Yankee diction, "You are standing right beside it!" Right there off my right shoulder, shelves filled with varied sized packages of the grated matter under many differe nt labels. My relating this matter's outcome with Her Mostess, she says, "You idiot!"
Humph! I had not only gotten hit from the store manager. I had also gotten the other barrel at home from my (loving?) spouse.
Making some points with the Old Lady I had seen and got a half price off after Christmas tree deal on a fir tree. So a few needles will fall. It wouldn't be a Christmas Tree if it didn't loose needles.
I finished up my electrical job, for the time being anyway. Came home, carried in three days firewood supply forgetting I had groceries on the back of Ugly truck. When I had remembered them, being cold out I didn't have to worry about spoilage. The bag of oranges had ought to be well chilled for any late evening snack by time I remembered. That outdoor cold had kept my shopping fresh until I had thought to bring that box full in where it belonged.
What'd come next? Chores both ends the road had to be done; the trash packed, set out; and all my mail carried in. My chair felt of so good this evening, readied for bed and wrapped in my blanky. Life had been good today.
Anybody for a mid week barn dance?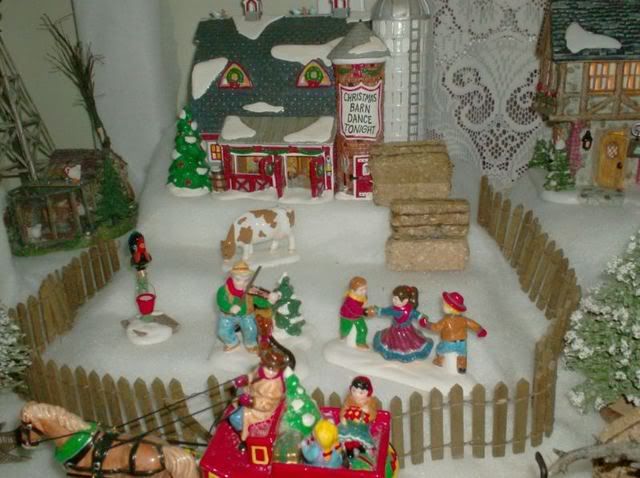 BGKC
Fernan