Some sons surprised me birthday showing up for in person wishes. WOW! I was tickled to say the least.
This is my oldest son the III, a greasy heavy equipment repairman, stealing a couple hrs today to see me.
Our youngest son, Flip. Doc's tell if he hadn't been hit by a car when he was 8yrs he'd been 6" taller. He's suffering occasional headaches from those days catching up with him now. I've always wished I could take his pain away.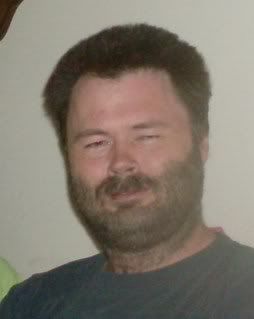 Number three son, Fonz. A mere shell of a mind and body. Now brainless he's still drinking that cussed Mountain Dew what had taken his life away from him. Any physical advancement Fonz's made his married family owes Flip.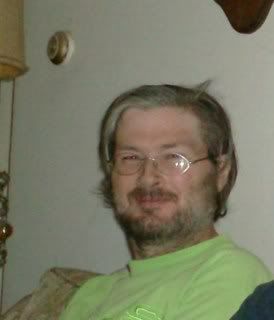 How about this our granddaughter Bernie made it out to see grandpaw. She sulking a wee bit not wanting her picture took. Soooo, don't look to closely.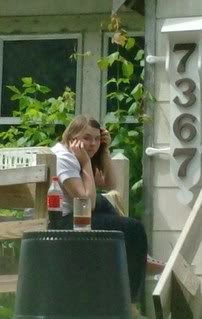 These the pictures for today. Shame on me, I missed a couple opportunities for some more. But hopefully there'll be more next times.
Fernan