Waking up at 4:15 AM I'm a long way from being in a charitable mood!!!! WTF, Brother ALWAYS has to park anything and everything to suit his convenience. I can't get another GDT anywhere close to the shop his having parked the 2150 on the shop apron with the traffic blocking disc still attached. I'm pissed! Next thing I'll know, he'll be asking, "Is the rotor conditioner ready to go?" I'll be wanting to say, "Hell no. It ain't ready to go. Somebody parked out in no manes land where I can't get to it with a power cord or an airline!" I should have been working on it as something I could have handles even with a game leg. I hate it when he thoughtlessly wastes my time. (grrr) For the last three days a new 2150 tractor tire inner tube's supposed to be here. Yeah sure!!!!!!! My brother is the poorest time manager I've ever known.
Rant over. I feel better. Well at least until I put together all the dumb assed stuff the rest of the whole crew has pilled together during my pain intensive occasional absence? (haha)
~~~~~~~~~~~~~~~~
My looking at this oil clean up BS along the Gulf Coast I see to GD many Chiefs and no Indians. What I seen under news coverage (I'm sure) there ought to be some empty barges uselessly floating around, people could be using some mud pumps on that sickening mess . Then push or pull the barges up the Mississippi to shore line or lined oil refineries. WTF are all these big mouthed do gooders at? Obviously nobody wants to get there hands dirty.
AND, another thing, job potentialities there are numbered in thousands.
AND, AND, ANOTHER THING, I'm seeing and hearing a lot of mouths flapping liken a bunch of whippoorwills asses.
It all makes me sick, sick, sick, doing nothing assholes, politicians. I can't imagine the recourses to move on this job are not here, there, somewhere. Tug boats, barges, dredges, pumps, and whole lot of unemployed. And worst there's been no leadership taking action!!!!!! WTF, Bush back in office?
~~~~~~~~~~~~~~~~
It's been said and most difficult to take back even if I didn't share it with the whole crew. My whole diet is solidly made up of heaping amounts of CROW. The guys had done their bests. The "Book of instructions had been brought out." The rotary-conditioner has been greased and all the cutting blades as per instructions. (mumble)
I'd taken the Crapsman apart particularly the starter off. It was just as I had suspected. It had problems. Problems fixed. Machine back together again it still had this dragging butt difficulty pulling the engine over. Took starter apart a 2nd time and found the bendix wobbling, on the way out. Dragging maybe? (glad I'd bought 2 when I did) Put it all back together still no oomph in starter to bring that engine to life. Okay, I changed battery. Now, the machine's anxious to go. Chuck one up for Tom. (mumble, mumble) What else have I fouled up. Regardless whatever's piled upon my plate its an immeasurable amount of to much CROW to consume all in one setting. (mumble, mumble, mumble) I feel oh so bad and it boils down to my being my own pain in the arse.
Oh halleluiah! We got the new tire mounted upon Ugly at long last. To get the old tire off the rim I used the acetylene scissors to cut the beads. Getting way to late to take anymore the pain in my leg, instead of going for gasoline I headed home. So, why shouldn't be I had just made it over half way home and run out of gas. (mumble, mumble, mumble, mumble) Finally home 3:00 PM Frieda's made me some comfort soups to lift my downed spirits. 3:30 PM I was feeing better. I just may conceivable have my outlook on life elevated to a point from which I may see so many things more clearly. Amen!
~~~~~~~~~~~~~~~~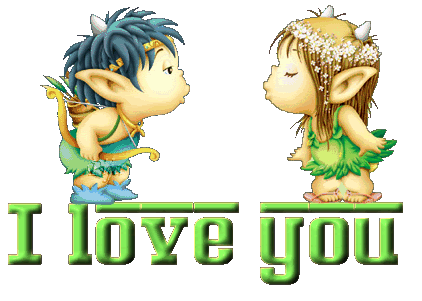 Opps! What was all that? Me on the left?
~~~~~~~~~~~~~~~~
BGKC
Fernan
PS: A "fine" is a tax for doing wrong. A "tax" is a fine for doing well.