The subject come up mushrooms.
When a kid, we had a wood lot famous for morels. Everybody else found them I/we never collected a single one out of it. As I've grown up I've found my secret areas, before moving here; although, they exist according to others they're found around here each spring time I at just the time I don't have the expedition time. It seems We've a primary area just a quarter mile down the road from here.
Now that I am here, when I see Summer's meadow mushrooms they get picked. Easy to find as I never have to look for them. If they're there, they're there a fact as simple as that. And when Fall roles around puff balls make their appearance. Same see and pick as the meadow mushrooms with Fall's arrival. I slice them up, blanch them, and freeze them until we eat'em with winter's steak servings.
~~~~~~~~~~~~
An early check, no body new babies in the pastures. PT for an hour. Frieda not home having gotten the gambling fever, she went to the senior center for some serious bingo. No one at home to answer to, I went a around about way home to see Wilma. Gosh she was as pretty as ever as well all eight of her off spring. Then it was on home experiencing some overly digestion problem. Eating lunch I was off for the shop. While I didn't but scarcely put some time in trying to start the JD, Bro' was about spring on e I had assembled the engine wrong. Putting it together I already aware I did it right. I suggested carburetor trouble he denied until I made it a suggestion a second time. He opened it up with it hanging on the intake manifold. Then I was taking the carb off. Opened again further some damaged parts were found. All my searching through workbench parts nothing found for it as yet. Tomorrow I hit the carp parts kits way up on the shop wall, my trying to save $205.00 for a carburetor rebuild kit.
~~~~~~~~~~~~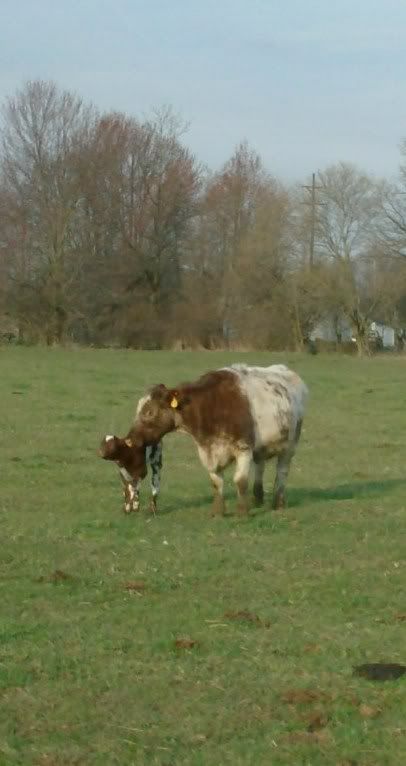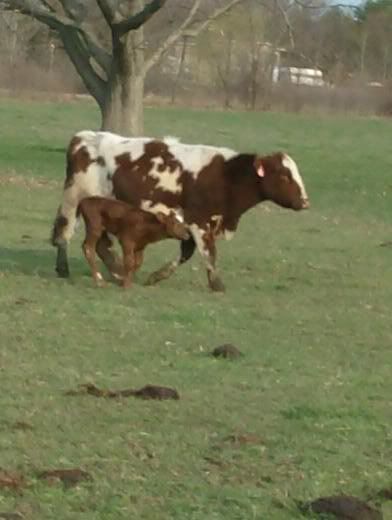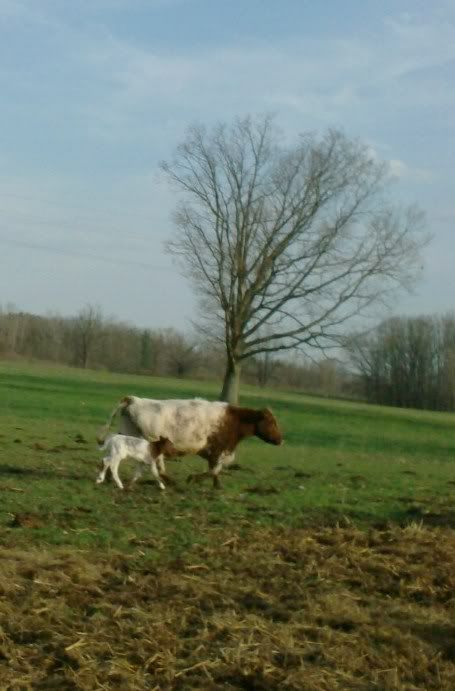 ~~~~~~~~~~~~
Junk covering shop apron, I spent most my time trying to move it away while at the same time sorting and putting some of the good stuff up for keeps even more out for scrap, and still some wheels and tires put together for spares.
~~~~~~~~~~~~
And, now a fun Picture.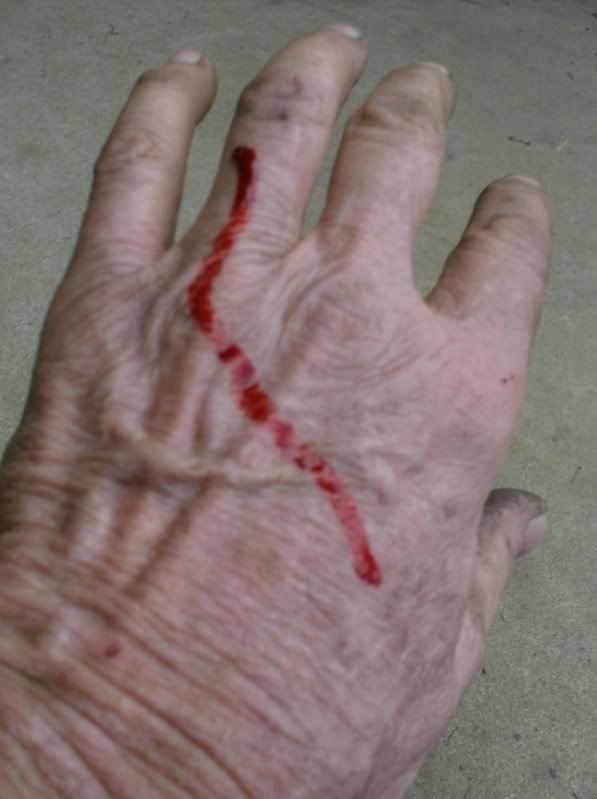 To much sun for me and I had sprung a leak.
~~~~~~~~~~~~
Oh yeah, the partly partly part? Sunshine, cloudy, and rain or showers for weather whether we liked it or not and not necessarily in this order. BGKC……
Fernan