2nd morning's barn cleanen equipment wrapped in white blankets.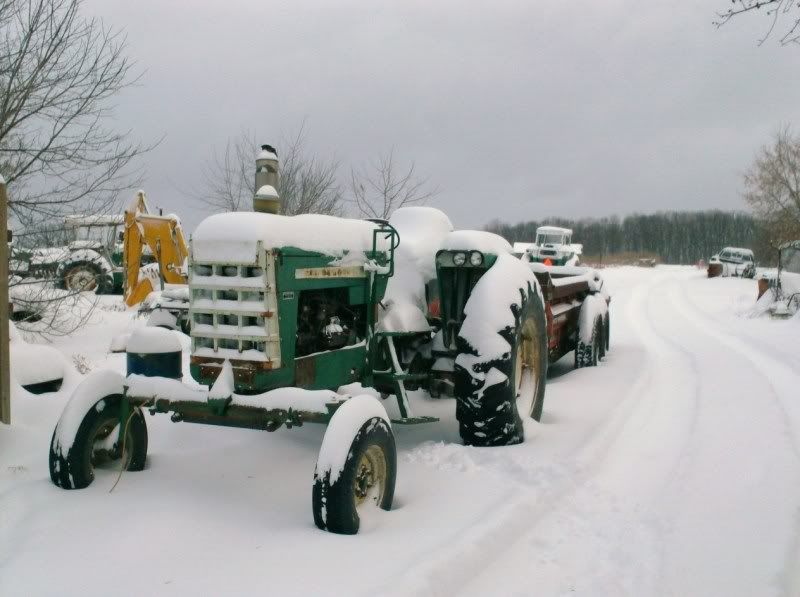 Here's the poop on what comes from barn cleaning.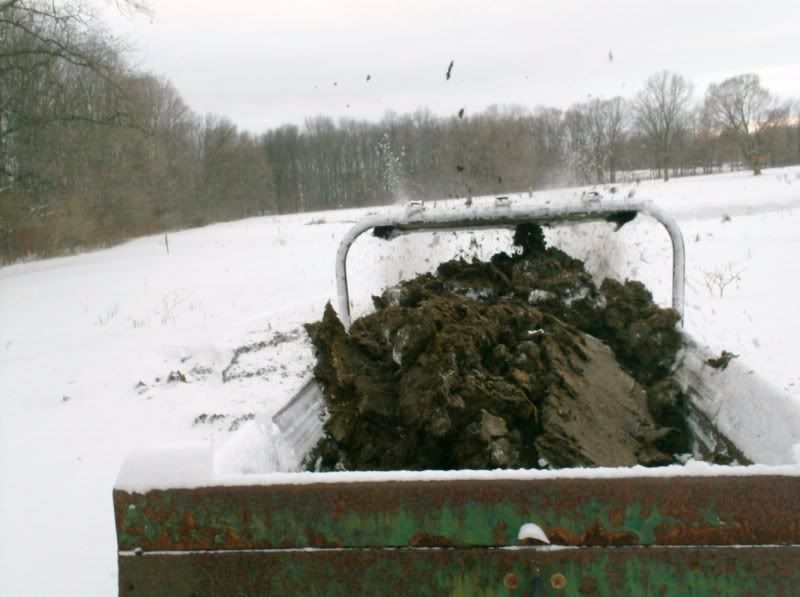 Yesterday's new snow looken real fresh in crystaled form, before the sun come up to soften the the common packen look.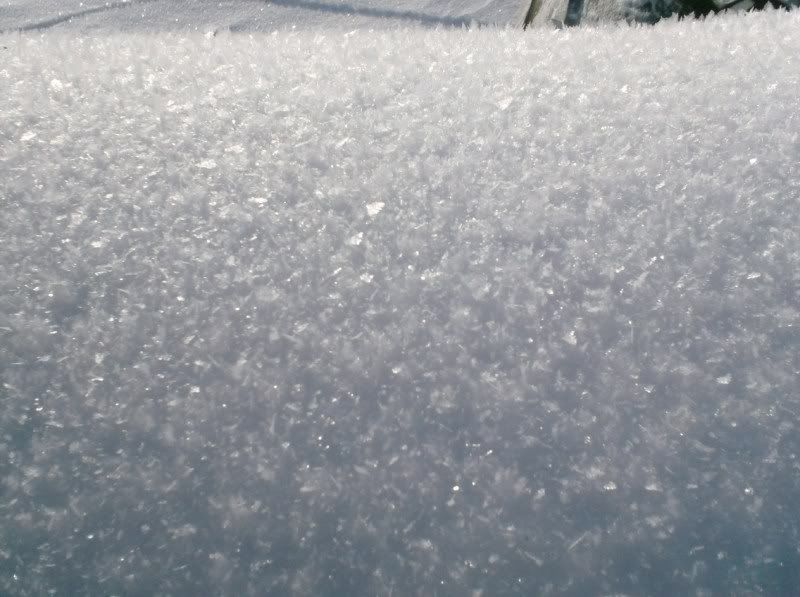 Here's better picture them snow crystals on a wire fence.
One more this morning's crystalline dressing up this country side in ka-zillions of diamonds laid out before me just for dreaming on.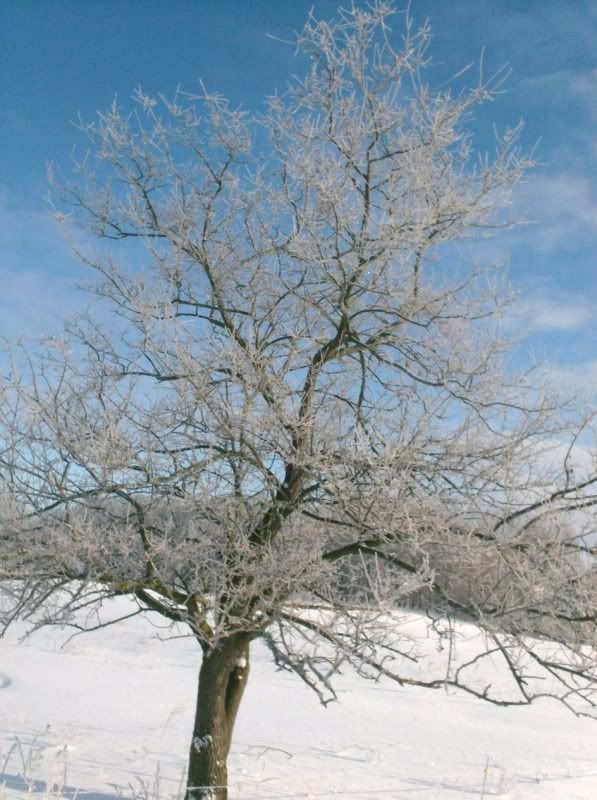 This kind a day makes a Shorthorn country feller feel like a mighty man rich.
Just some of what I enjoyed seeing last couple days in my Shorthorn country.
Fernan