My having to assist in cleaning out the barn, about 20 tons worth. So, there's little to talk about for today. And, as Bess had finally gotten Harry to say along about the end of his last term, "Manure!"
**********
Backing up a day, I'm a going to relate my latest wild horse round up adventures, single handedly of course, and on foot to boot.
There we were, Ugly and I minding our own business about's halfway home we's come upon a couple horses making the roadway right -of-way their own just a lazily moseying along grazing grass of the road's shoulder. "Whoa" I's saying to ugly clumping down the brakes , never minding them two loaded way wagon's out there behind, just a pushing us along. "Whoa! You consard mechanical beast! Whoa! I say!" Steering the whole length of the combined contrivances far enough along the whole thing from end to end was close to if not wholey off the road. Everything stopped taking my first step by te time I had made my third set I was looking in Ugly's cargo box for some ropes. Best I could come up with was a calf halter and a doubled up six foot length of heavy twine. These the ropes I took up the exercise walking back down the road. Nonchalantly, I walked a-long side the road trying to make myself blend in with the scenery, my coming upon a neighbor lady Smith already on and off her cell phone trying to find someone/anyone who knew anything about these horses. I was doing all right until I tried approaching one of them as if I weren't really me. Didn't work as the critter caught sight of me and bolted the other taking up heals close behind. Might say they were gone. My no getting anywhere close to them I called for assistance, Bro'. His finding the home number (The operator refused to help get me. Pift! Her) Mom and Grandmom all in one amazing package was supposedly on her way. It was here I went back to talking with the lovely lady Smith with the cell phone. The horses boxed in on three side by side and backyard fences we could keep them contained. I could do this.
Next thing, I knew, one of them flabbergasted me to walk up to me. Why, I had no idea why? The animal's nose had to have been dead, I had just finished painting some JD parts and I keenly stunk of olem spirits, he just walked up to me. Unbelievable, I slipped the degrading moo cow calf halter on the horse. The surprise of surprises the other horse joined the first two of us, so from what had been stuffed into another pocket I withdrew that what looked like flimsy weak sisal twine and fit it to the second horse and all three of us just stood there for a moment. "What-ll I do with these guy's now? I thought to myself? I'd got to do something before they become restless and unmanageable?
In an act as if I knew exactly what I was doing I took off across the road right onto a lane going back into the woods. Coming to a clearing with a house, barn, and an enormous pond nobody was home as I ad earlier been lead to believe. I'd be damned if my thought weren't of the vengeful kind. (This gal is the same person who'd told us she was taking over the corner hayfield last fall. If that weren't bad enough she got her mama to join family forces to take the second adjacent hay field owned by a pressured ex-sister-in-law away from us also this spring.) Oh, how I wanted to open the house door and set-free them horses in that happy home. But alas, I didn't, I found a coral and took these guys in there, tied them to a fence rail. Closed the pasture gate, closed the lane gate, and checked out the stable. Then I brought the horses in and put them in a stall, and closed the stable. Whew, now I knew where they were and there to stay.
Leaving my mind at rest I returned to the lane and head back out of the woods to my old buddy Ugly. Along the way here comes Lucile wheeling into the lane stopping beside me. She wanted to know what she could do for me. I explained what I did for her. She as much as called me a liar implying I had been up to no-good around her homestead, and it were impossible her horses could have ever gotten out. While I was warming up around about the collar it had been all I could do to look at them eyes proper. Wow, since her oldest daughter entered college, I think's vanity has taken over her mind, she's lost some serious weight and had gotten her girlish figure back. I was glad that conversation's done. Back to the road reaching Ugly and tows here come grandmom. I told her some her daughter and I's conversation. The wonderful woman was seeing red, Saying "I'll go back there check things and straighten her out." I know Helen, I've known her quite a spell. And, she's never known me to be dishonest nor anything else less than for that matter.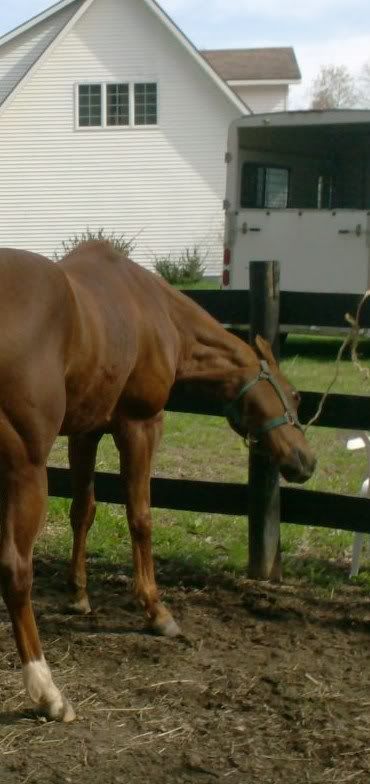 Pete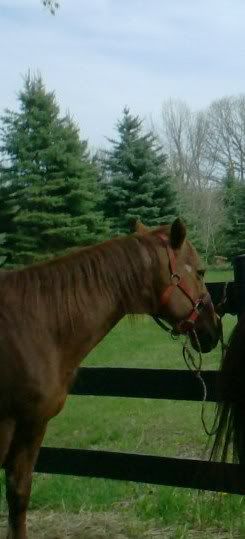 Millie
Don't do as I do, Be, Good, Kind, and Careful!
Fernan