Late pasture bulletin: cow 873 had a beautiful calf early afternoon today. That calf is up and motating all ready. To fast for me to catch today. Now, had it been yesterday that might have been different tail. BGKC.
And you thought its all fun and games. I just had to stop and enjoy the wild violets.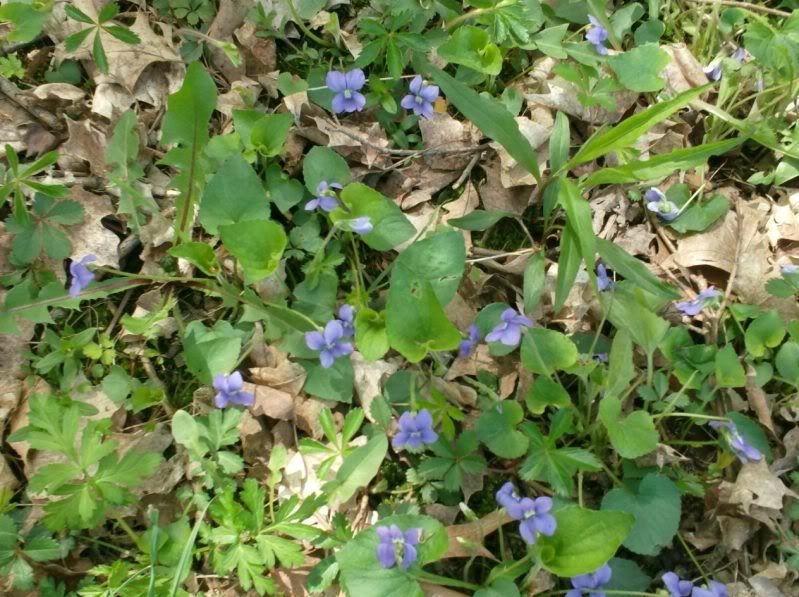 Another bloom a flower on a tree. A dogwood maybe? I should make it come back home with me later for a fall transplant.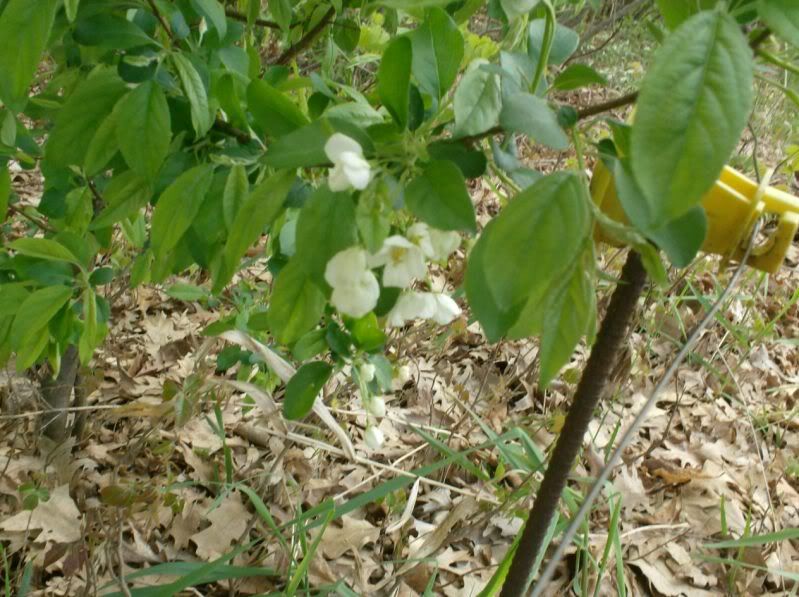 This last picture Taken this afternoon. The Ladies are behind a live wire keeping a very close eye upon me. When I'm out with the Cushman they do keep a very close eye on me, as we get further into the season when the Cushman and I are out they's close to eating some taller sweet grass.. So close was some tired of waiting for me and laid down leaving one or two standing to make a bee line for me should I look as if I were about to open some better eating to them. A suspicious opportunist lot they are!
So this it for another day. Really BGKC.
Fernan