Having a wee bit trouble with this feeder not being where I had left it the time before, I got disgusted having to single handedly walk in to that area of massive amounts of testosterone (couple tons) time after time to reset that enameled steel feeder along side the perimeter's fence feeding after feeding after feeding!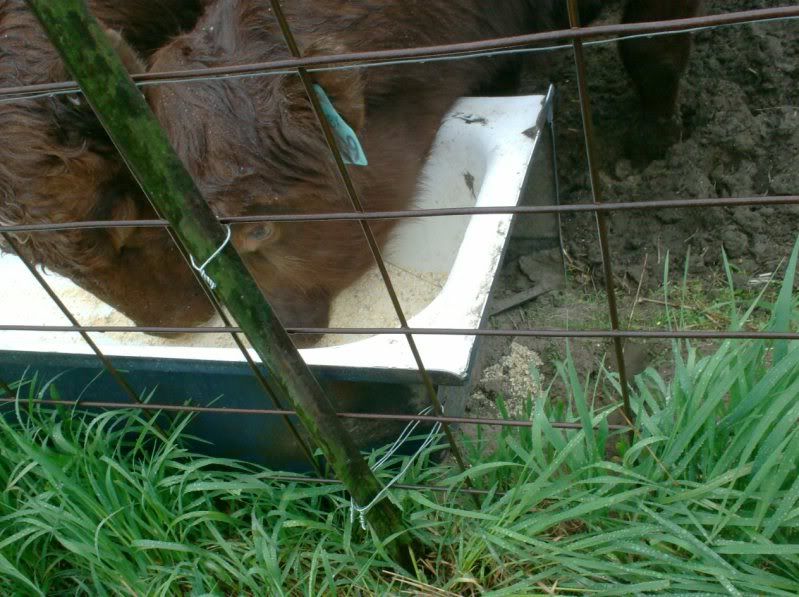 As the official referee I called a time out. As the umpire I called the game. I'd come this far as the arbiter I fixed it so these big boys could no longer play soccer with an imaginative field goal ball…..puck…..whatever…….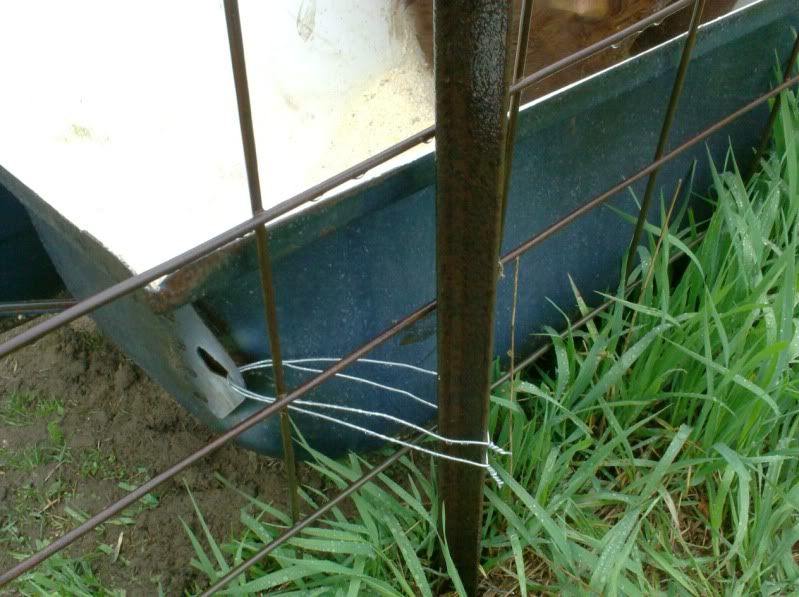 ……..adding, I wired it to two freshly driven fence posts along side a cattle panel also marking the perimeter the bulls pen fenced in space. Hehehehe The sphere and once portable goal's fasten down. An electric wire just over the feeder at their eye level like, should one or both decide to give that feeder a rearranging lift, it could be a stimulating emotional experience.
~~~~~~~~~~
Saw Stinky today
Seeing this black and white striped wobbled arsed stinker I'm thinking it like the character who's stunk up the barn twice within the last couple weeks. Whew! Put on your gas masks neighbors for there's bit of a yellow hue in the air down around the barn.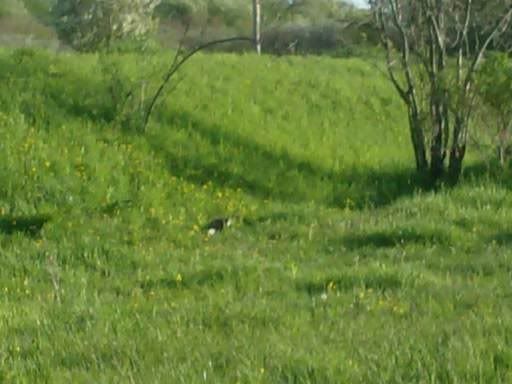 Oh yeah, could you kindly milk the cow for me. While your down there don't be moving any to fast. Ya don't want to be exciting the varmint should it be around down there. And while your down to the barn doing that milking for me, I'll check out the readiness of the raw milk pasteurizer for use when you get back up to the house.
~~~~~~~~~~~
As long as I'm looking after my own, I may just as well as watch a friend's baby as well.
The fields beyond right were where the ladies and their own weren't supposed to be this forenoon. We came to terms with a deal.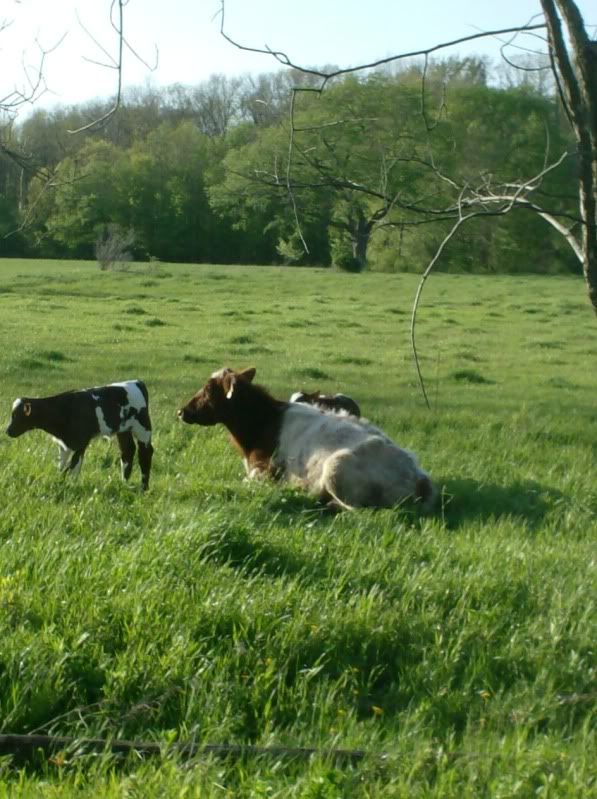 Neither on of these calves tagged. Mom's ID's so hard to see. I'm glad I'm being left out of the tattoo, tagging and weighing calves anymore. The activity raises more and more all kinds of hell in my forearms and biceps. Must be my muscle bound figure.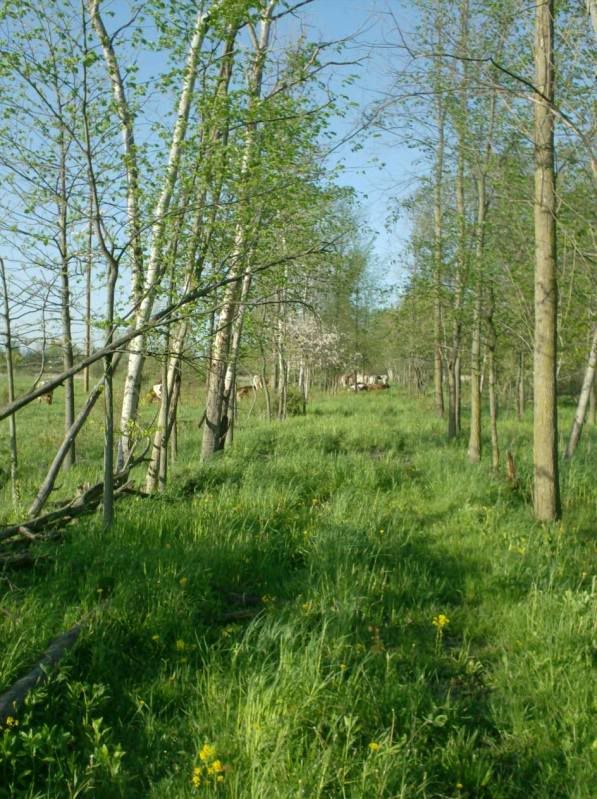 Another shot, this one down the old RR bed. When all the leaves are out, a canopy of leaves over the lane, I like bringing Her Mostess out this way for our private little Cushman drives. That Cushman sure knows how to keep a secret!!!!!
Fernan