Our adventures couple days ago.
"It's about time you got here. Now, what are you going to do about it?" They's saying, "We've been eating snow while waiting because of your lazy ass. Sleep in did ya?
1_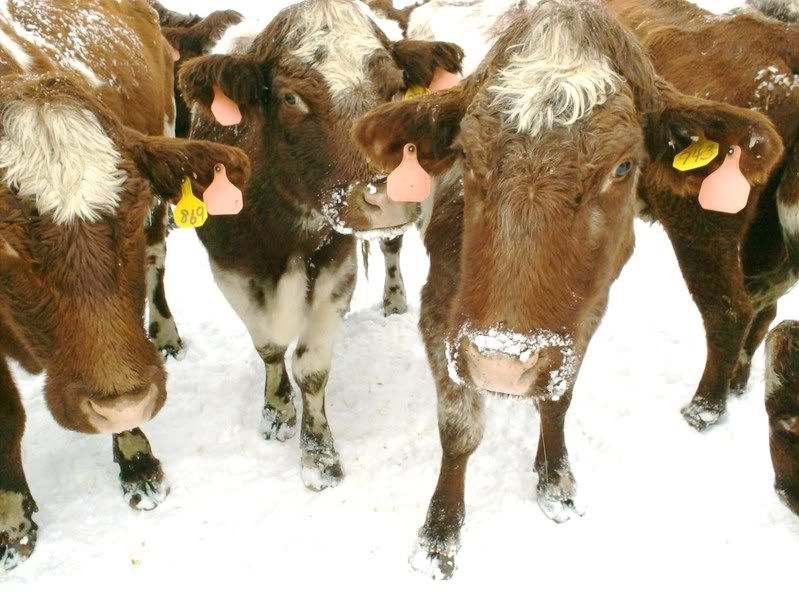 "Me?" I was thinking, "Tain't nothing like being confronted by a Ladies Aid Society committee first thing in the morning."
The mob talking the situation over.
"These lazy farmers lay around all night sleeping." sez one.
Another adds, "I bet he ain't given a thought about us all night."
"Yeah, not a care in the world about us up all night eating all by ourselves." another adds....
....With complaint of another, "Well! I like that! Some of the rest of us were right beside ya!"
Boss lady says, "Now don't all of ya get your tits in an uproar. He's here now, let's see what he's going to do about it?"
2_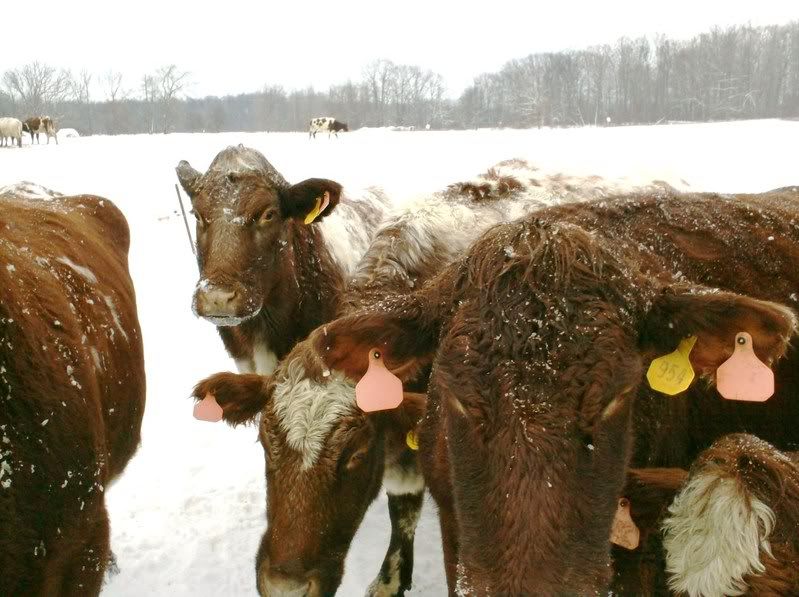 "Did you see that?" A roan comments, as did some of the others. "He came, he saw, and left! Heartless man!"
"Well, look at that. Here he comes again and brought back that funny looin' thing." one says.
3__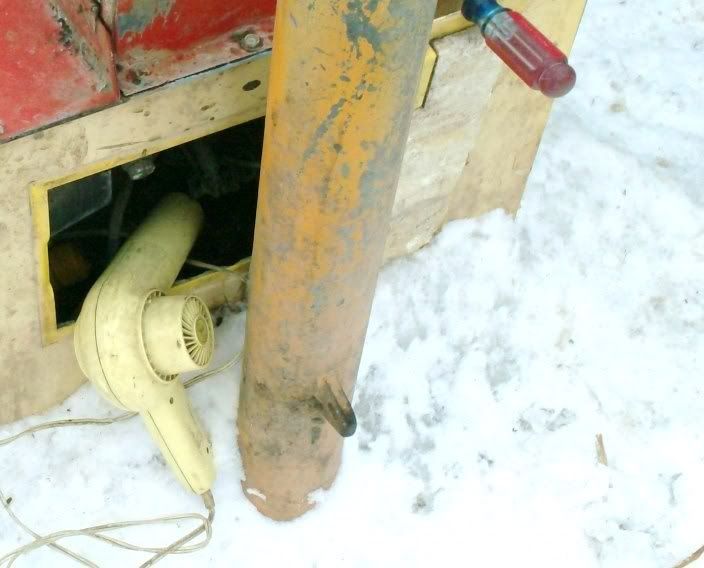 "Ya see that? One complains,
"We wants our water and he's playing with a damn toy." Says the complainer.
And have any one besides me noticed he's put his toy down,, whatever it is and stands over it denying one of us to sniff it out.
"Hey I saw that." said a red one over this one's shoulder.
4_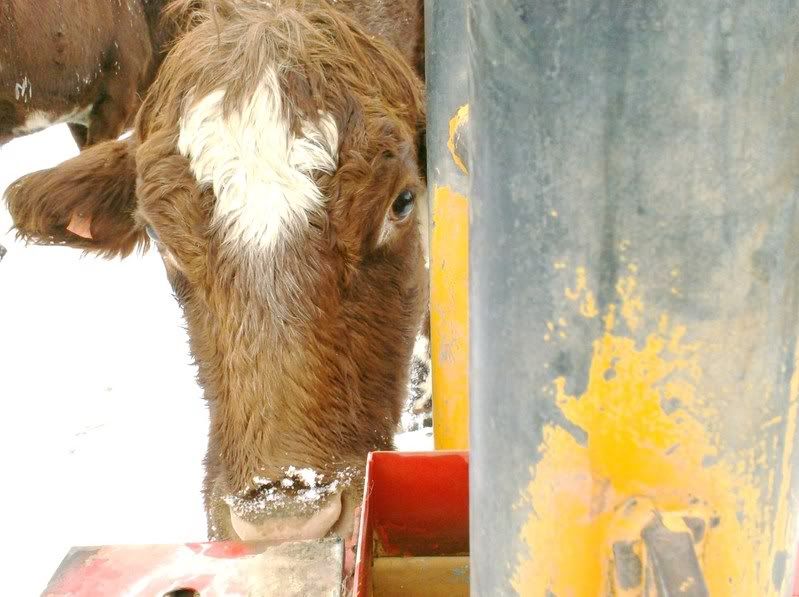 "I'm checking. I'm checking. Maybe he knows something?" comes a genteel lady. "let me check it out. I might know something about this thing myself."
"What you the only one what thinks you know anything?" said a red and white lady.
Still another adds, "Yeah, after watching some kids playing. You know all about, "What? Cowboys and Rustlers?" Says yet another irritating complainer, She too getting on my nerves.
"Oh let the rest of ya talk. I'm gonna take a closer look." A red on with a white forehead blaze.
5_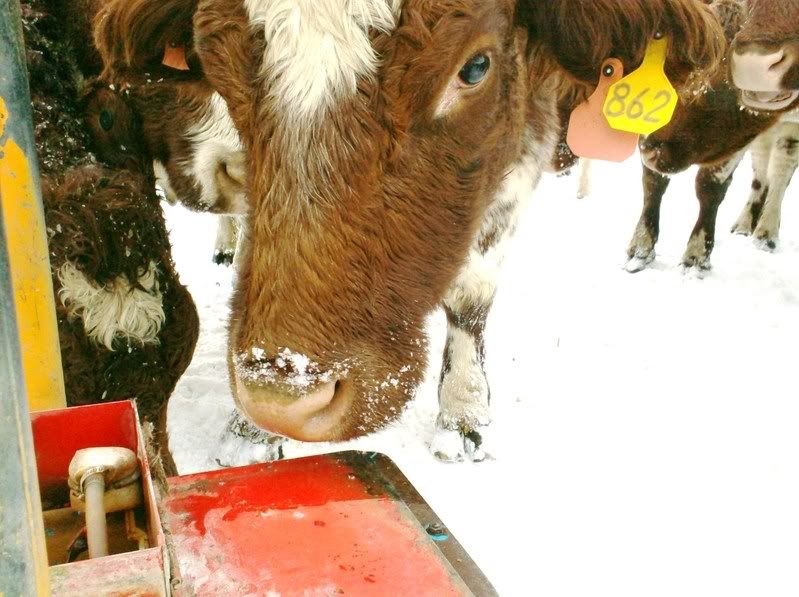 "It just might mean, he knows what he's doing? So just lets wait and see." comes from another genteel lady adding for my benefit, "Do you know what your doing?" There was a moment of silence and she add's, "It used to be I just stuck my nose in here and used to get a drink." While she licked at the water bowl cover.
Unbeknown to them and I the water was frozen in my basement.